RENO-ROOF is an extremely tough durable penetrating waterproof sealer containing fungicide that will penetrate deep into the tile. Two coats are applied to build up the resistance not only to the weather but future growth of moss.
RENO-ROOF protects and revitalises tired and drab looking roofs to enhance any building.
USES:
RENO-ROOF is ideal for slate, tiles, sand faced tiles, concrete tiles and concrete roofs.
ADVANTAGES:
* Weather resistant
* Will not chip, flake or peel
* Built in fungicide
* Excellent colour retention
* Tough and flexible
* Excellent adhesion
* Ideal for period property restoration.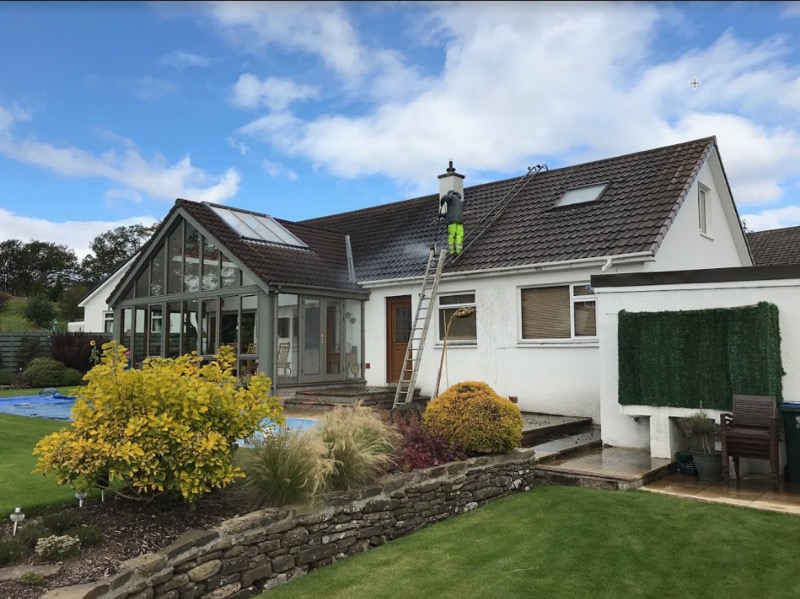 Great care is taken in preparing the roof for a roof coating treatment
Call us now  for a Free Estimate
10 year Guarantee